VIGO assists its clients to carry out transactions in connection with their mergers and acquisitions strategy.
It advises its clients in connection with disposals and equity investments (majority or minority stakes) and corporate restructurings (mergers, demergers, partial contributions of assets).
To assist its clients in handling the needs, opportunities and uncertainties of their' development, VIGO also provides them with its expertise in amending articles of association and setting up governance tools (internal rules of procedure, charters, etc.).
In the event of litigation, VIGO represents its clients before various venues (commercial courts or arbitration tribunals) and assists them in handling disputes that arise from their business relations (contractual non-performance, unfair competition, termination of established relations, etc.) or disputes between shareholders.
Before the litigation phase, VIGO seeks and proposes to its clients avenues for amicable resolution, favouring settlement negotiations or mediation.
Finally, VIGO offers its services and works alongside its clients to prevent the temporary financial difficulties they may encounter by making optimal use of all means offered by the law to support companies in difficulty (temporary receivership, conciliation, creditor protection) and, if necessary, to deal with more serious situations (court-ordered reorganisation and liquidation).
In addition to business law aspects, VIGO offers its expertise in contracts and labour law, as well as the tax aspects of proposed transactions in partnership with the CPB Law Office, which was founded by Philippe Bozzacchi, a former partner in the tax department of Bureau Francis Lefebvre.
Christine CARPENTIER
Partner lawyer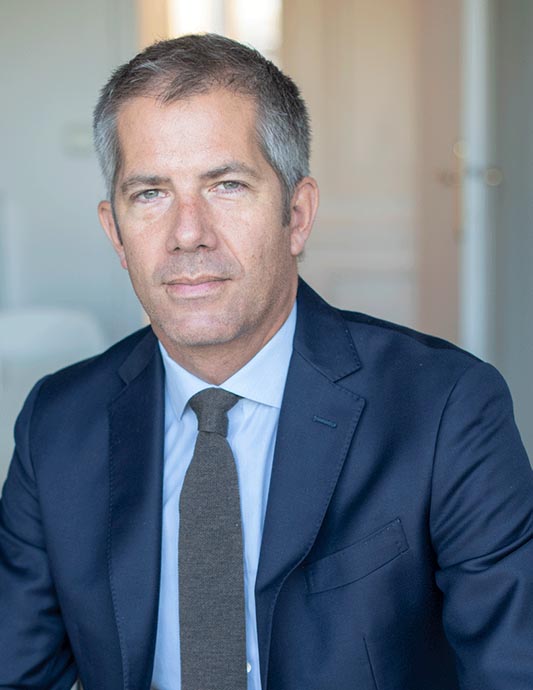 Julien CHEVAL
Partner lawyer